Haartransplantation Türkei und Haartransplantation Istanbul bei Drt Hair
Die Türkei ist zurzeit die Haartransplantationshauptstadt der Welt. Dennoch ist es schwer, die richtige Klinik zu wählen. In der Drt Hair bieten wir mit unseren international zertifizierten und erfahrenen Ärzten seit 1998 All-Inclusive-Pakete an. Wir bieten ärztlich durchgeführte Operationen an, die von unseren Ärzten persönlich für Sie entworfen werden. Unser Chefarzt Dr. Tayfun Oguzoglu hat internationale Titel wie ISHRS-Fellow, ABHRS-Diplomate, und IAHRS-Mitglied. Er ist einer der 3 Haarchirurgen in der Türkei, der diese 3 Zertifizierungen hat.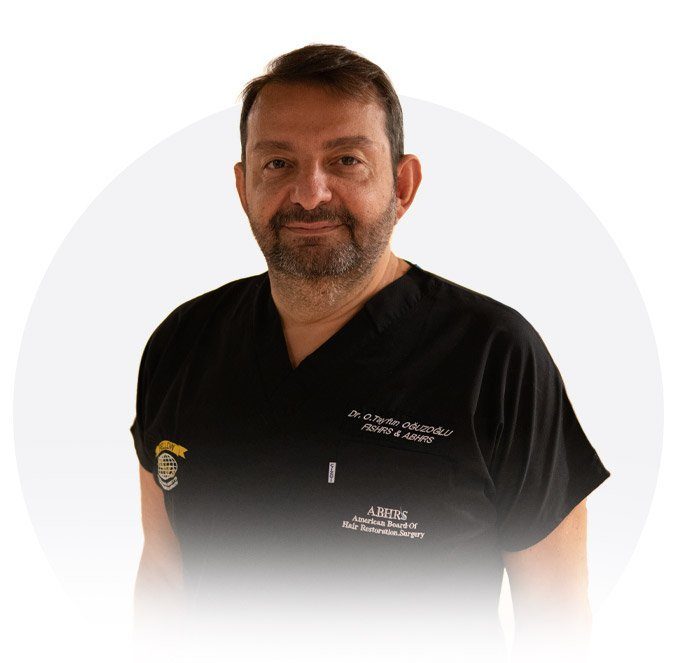 FUE Haartransplantation
FUE-Haartransplantationsoperationen sind die beliebteste Haartransplantationsmethode. Die Grafts werden einzeln aus dem Spenderbereich entnommen und in den Empfängerbereich implantiert. Nach dieser Haarverpflanzung wächst das Haar Graft und stellt das Haar wieder her.
DHI Haartransplantation
DHI ist die neueste Haartransplantationsmethode nach FUE. Bei der DHI werden die Haartransplantate mit speziellen Choi-Implantierstiften implantiert und so sind die Grafts sicherer als bei anderen Methoden. Dies erhöht die Überlebensrate der Graft und sorgt für gesündere Grafts. In der Drt Hair verwenden wir die Easy DHI-Methode, bei der die Grafts automatisch in die Implantierstifte geladen werden und die Grafts noch sicherer sind als bei der normalen DHI-Methode.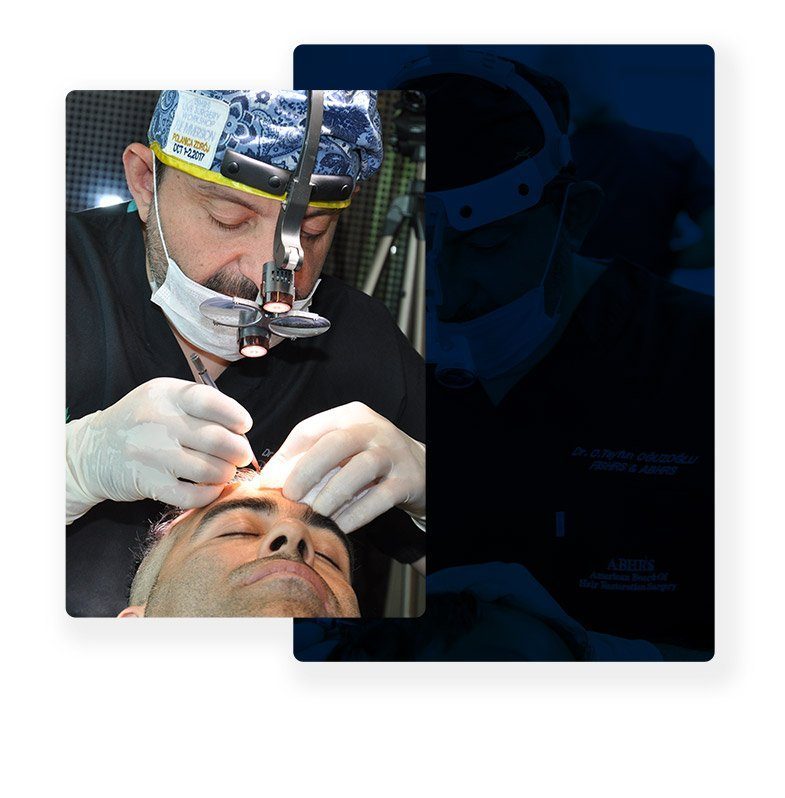 Langhaar-FUE
Langhaar-FUE-Operationen sind sehr speziell und selten. Bei diesen Haartransplantationsoperationen werden die Grafts mit speziellen Geräten extrahiert und lang implantiert. In diesem Fall brauchen Sie Ihr Haar weder zu rasieren noch zu trimmen oder zu schneiden. Diese Methode bietet eine große Privatheit und Diskretion, da im Spenderbereich kein Haar abgeschnitten wird und die langen transplantierten Grafts den Empfängerbereich bedecken. Sie können Ihr tägliches, gesellschaftliches und professionelles Leben auch am nächsten Tag mit Long Hair FUE fortsetzen.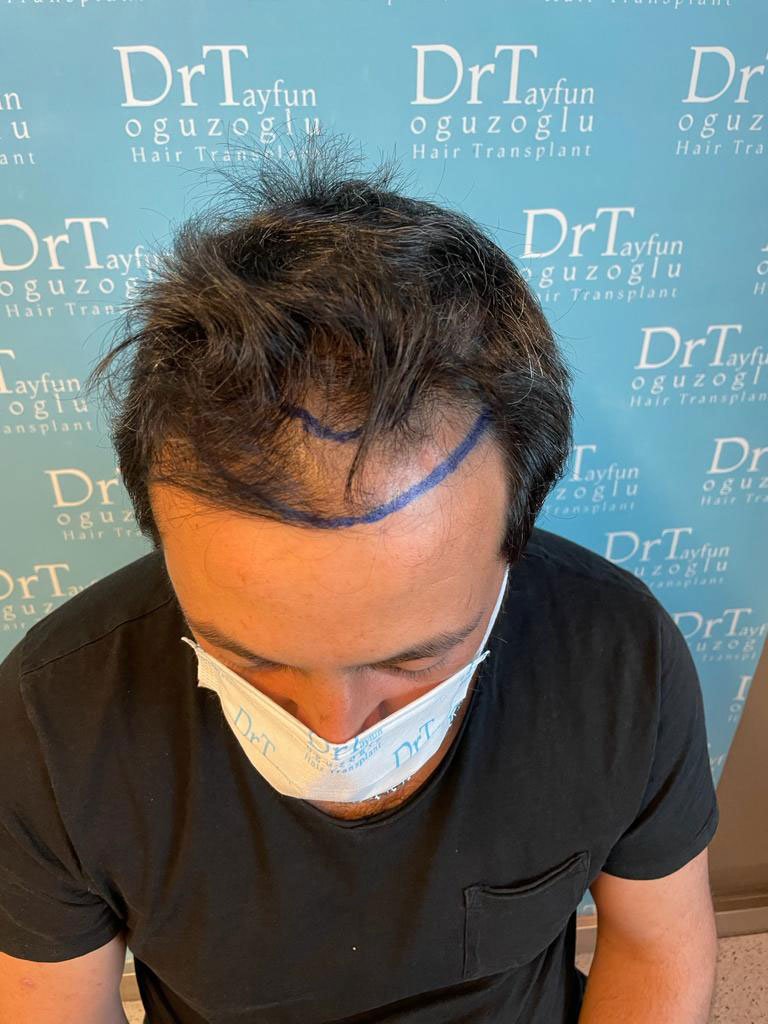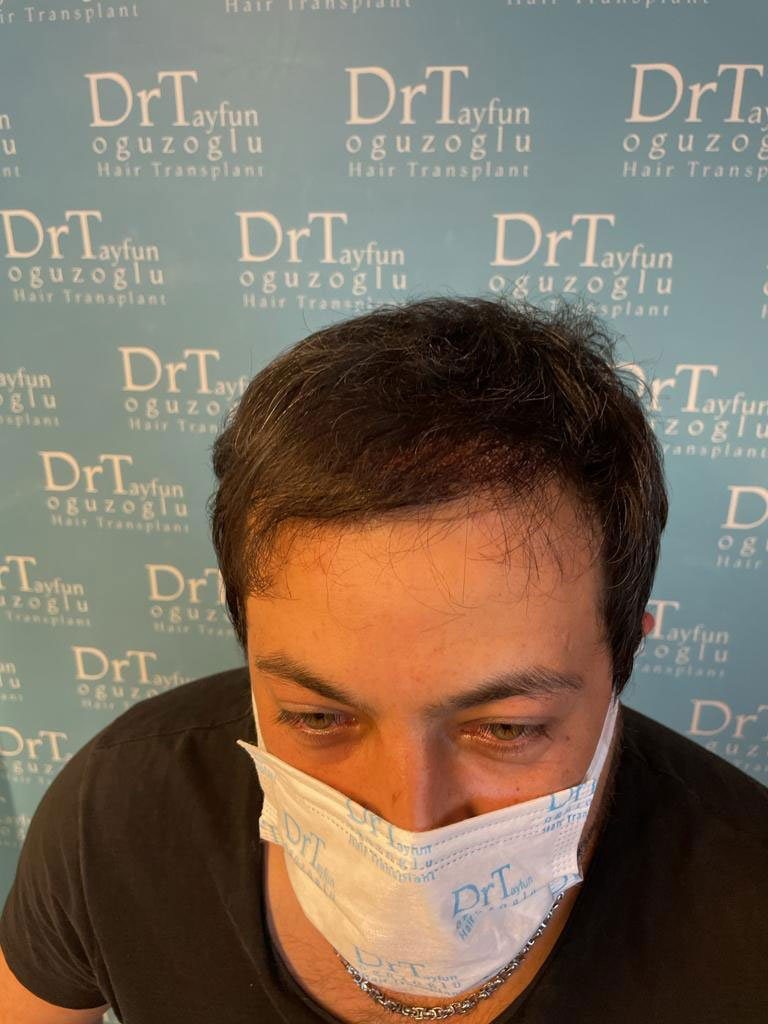 Haartransplantation Kosten Türkei
Die Türkei bietet einen der besten Haarchirurgen mit erschwinglichen Kosten aufgrund der niedrigeren Lebenshaltungskosten in der Türkei. Im Allgemeinen werden Haartransplantationsangebote persönlich nach dem Fall des Patienten und den benötigten Graftnummern erstellt. Auf diese Weise bereiten wir personalisierte Angebote nur für Ihren Fall vor. Sie zahlen also nur das, wofür Sie auch etwas bekommen. Um ein Angebot zu erhalten, ist es notwendig, eine Online-Haaranalyse und eine Schätzung zu erhalten.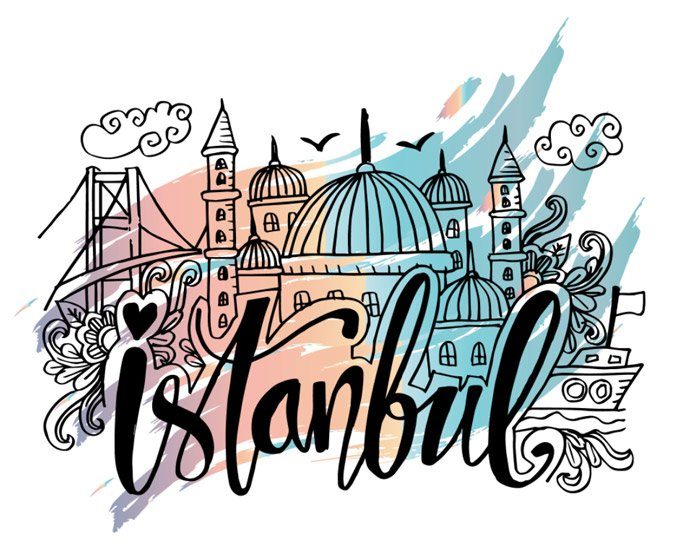 Haartransplantation Vorher Nachher Fotos
Drt Hair und Dr. Tayfun Oguzoglu sind seit mehr als 25 Jahren auf Haartransplantation in der Türkei spezialisiert. Sie können viele unserer Patienten Haartransplantation vorher nachher Fotos sehen.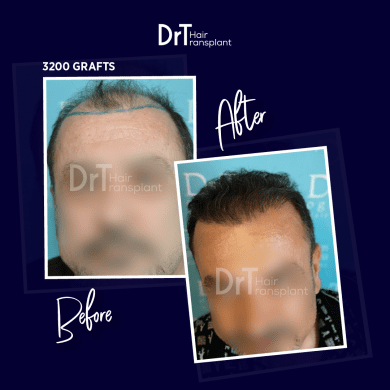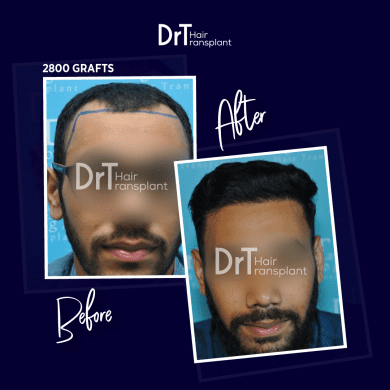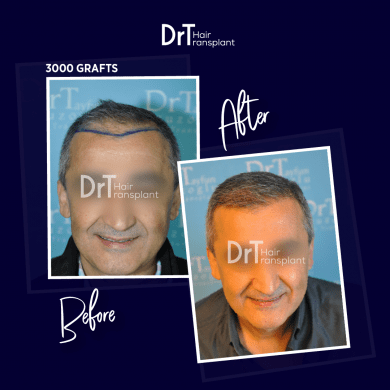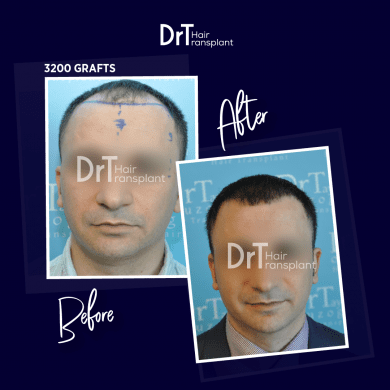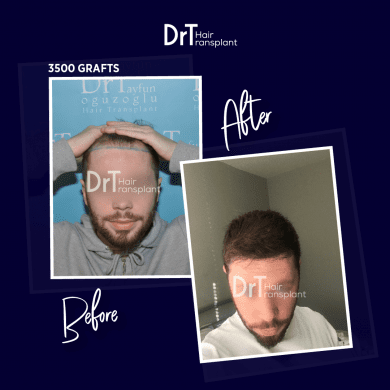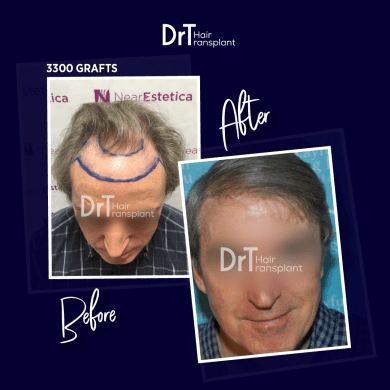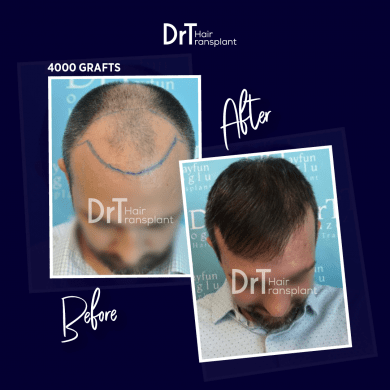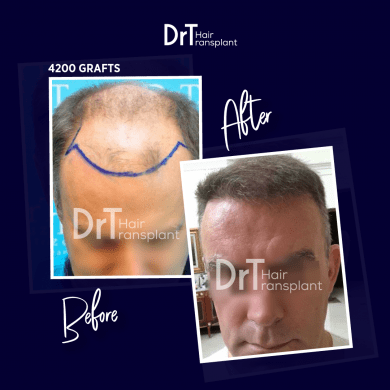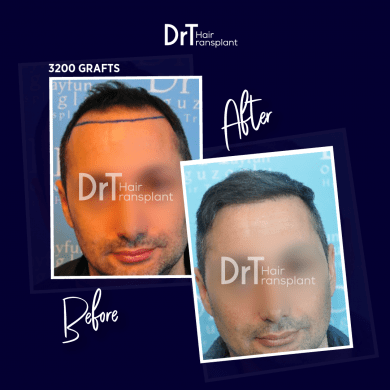 Bewertungen über Drt Hair
Bewertungen von unseren Patienten
So its about 5 years since i had my procedure. The results have been amazing and i hova been very happy with everything. It's actually been life changing.

I must be honest and say I am absolutely delighted with the service I received. I honestly cannot fault a single thing. I would 100% recommend this . It is the complete package of support, surgery and yes care. I really feel they care about the service they provide.

The whole experience was really smooth. I am so pleased with the initial results (writing this 2 weeks post op) Dr Tayfun and his team performed my procedure, and they were very professional throughout. Communication throughout was spot on aswell! I'm so excited to see the final results!!

Everything was very well organised starting with the driver who picked me up from the airport, the accommodation and ultimately the surgery led by Dr. T and his team. I'd like to address special thanks to Nasimi and Stuart for excellent coordination and for providing clear instructions (pre- and post- op). Also Dr. T and his team were very friendly and caring.

A fantastic experience from start to finish. Dr Tayfun's team is very professional. The 2 nights in Turkey were hassle free with a lovely hotel and all transfers taken care of. All questions I had prior to the surgery were answered immediately and now having had the surgery I am excited for the results. I cannot recommend DrT enough.

First of all I want to thank Zak for always be ready to answer my questions and quick to send replay. Dr.Tayfun and his team are very skilled and professional. The operation went well and was done before I knew so now it is just to wait and see the new hair grow 🙂 I give Gethair and Dr. Tayfun my best recommendation.

Just over 12 months now since my transplant and i couldn't be happier with the results and the whole process with Get Hair. I constantly receive positive feedback, especially by barbers who have told me its the best they have seen! I cannot thank Kaan, Dr Tayfun and all the staff in Istanbul for the unbelievable care and attention they have shown to me from the minute i enquired to 12 months after.

I sincerely appreciate the artistic and surgical skills of Dr Tayfun and the Nurses when I saw the post-surgery results of the implants. They did follow the standard best practice of not over-harvesting in one session. Post-operative care was also commendable the next day visit, post-operative care presentation & kit, airport drop and consultation thereafter. I would strongly recommend Dr Tayfun and GetHair for the great work they are doing for these may years and the expertise they carry by doing tons and tons of procedures. Regards,

Die Online-Konsultation war sehr informativ. Sie beantworteten alle meine Fragen und erklärten mir das Verfahren. Wann ich in Istanbul ankam, war alles in Ordnung. Ich bekam meine Haartransplantation und bekomme mein Haar in etwa 13 Monaten zurück. Ich bin mit meinem neuen Look sehr zufrieden.

Very nice . I am really satisfied with my result.

I was very impressed with Dr. Tayfun's qualifications and booked an operation with him. He was very friendly at personal consultation and showed me what my hairline can look like after the operation. He was very realistic with his design and really delivered that.

The online consultation with the Dr via patient coordinators was very informative. They provided all the information about my case and Dr's recommendations. My patient coordinator was always with me at the and took care of everything. Really a complete service.

I had a hair transplant with DrT around 15 months ago. The was really modern, and doctor was brilliant. And he delivered the results I was looking for.

The doctor and the team were very attentive. All of my questions were answered before the operation and the transfer and accommodation was arranged for me before my trip. I did not need to plan anything but the flights.

Der Arzt ist sehr professionell und qualifiziert. Er führt vor der Operation persönlich ein Beratungsgespräch mit Ihnen. Er erklärt Ihnen alles und sagt Ihnen, was Sie von Ihrem Fall zu erwarten haben. Ganz offene Klinik.

Dr. Tayfun is one of the most qualified doctors in Turkey for HT. You really feel calm and comfortable at the .

Great team. Absolutely Professional and knowledgeable . I am extremely satisfied with my hair transplant. Totally recommend Dr. Tayfun.