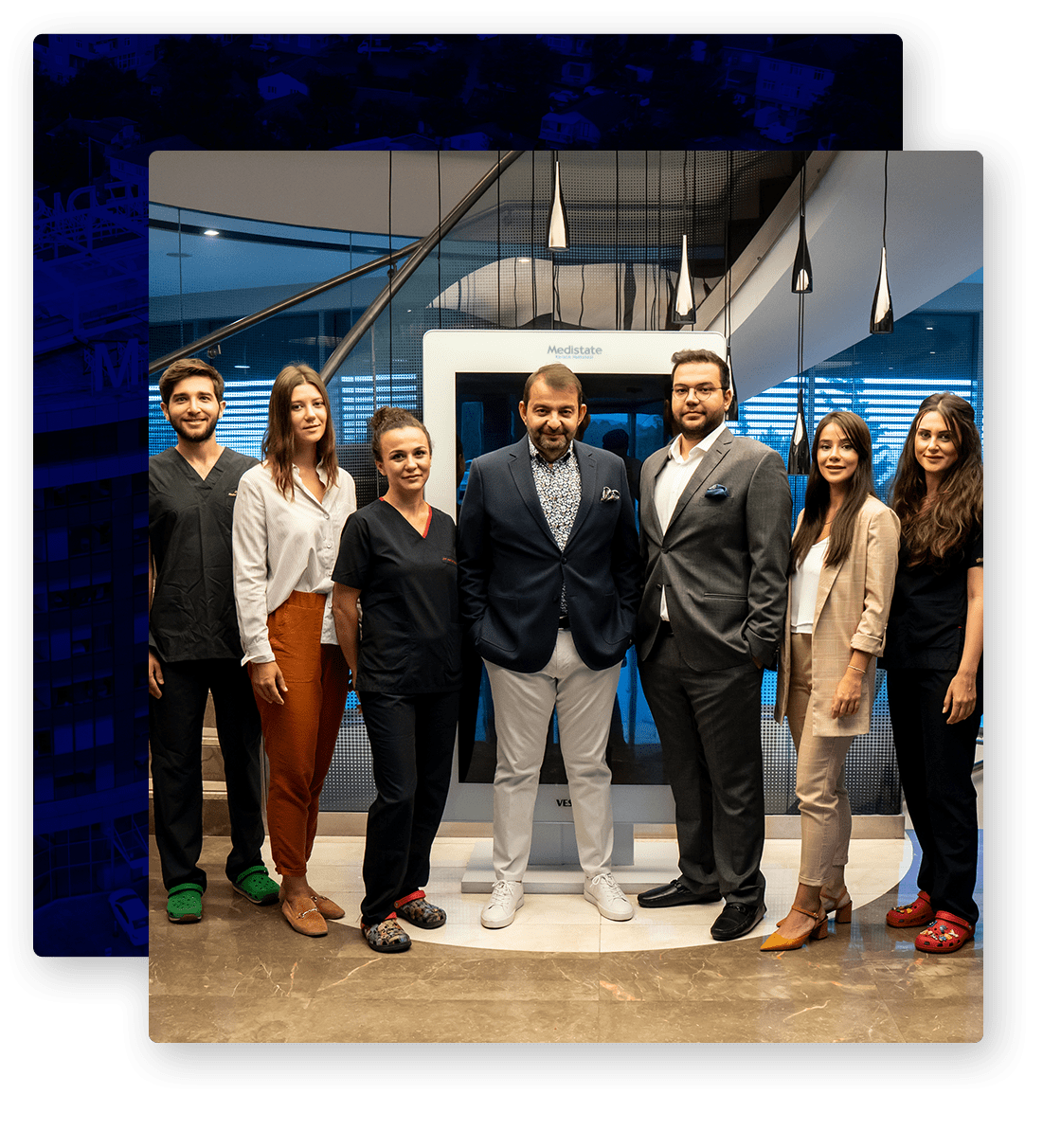 Request a Free Consultation

Request a Free Consultation
Reviews and Results

Reviews and Results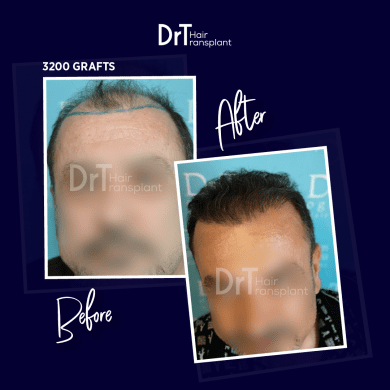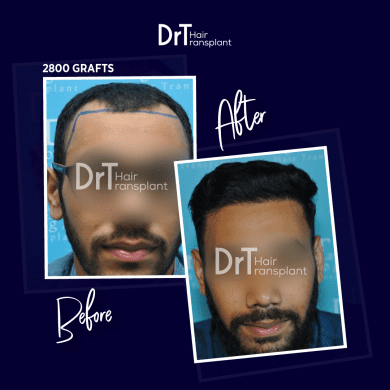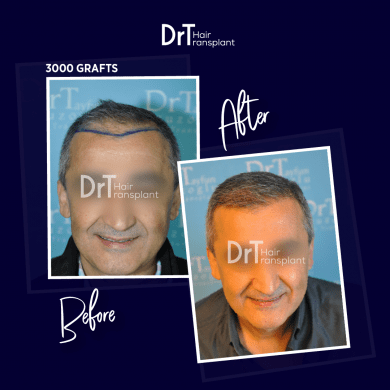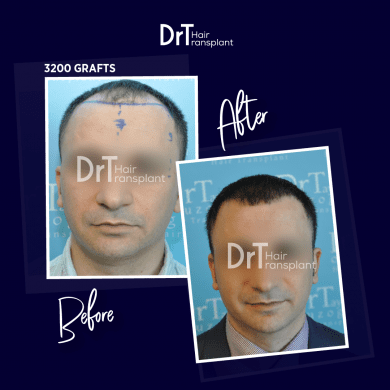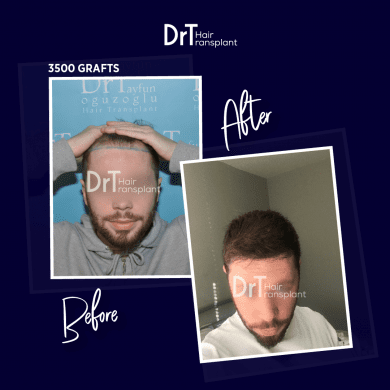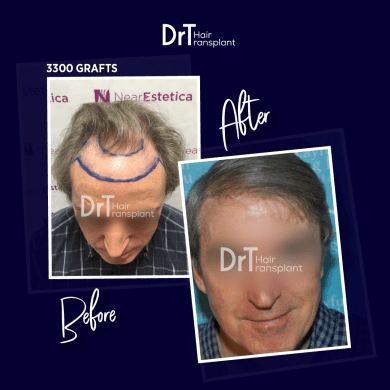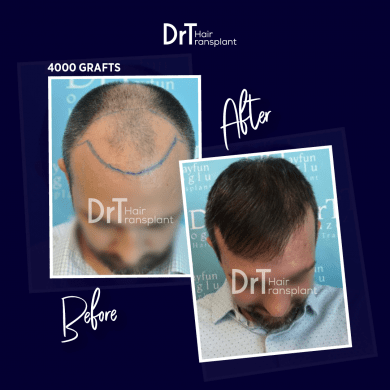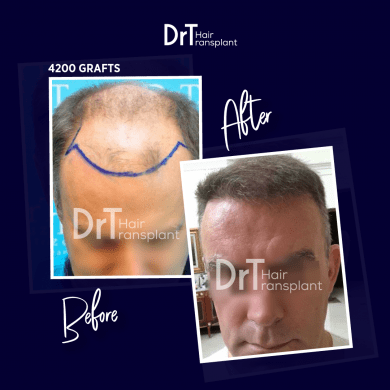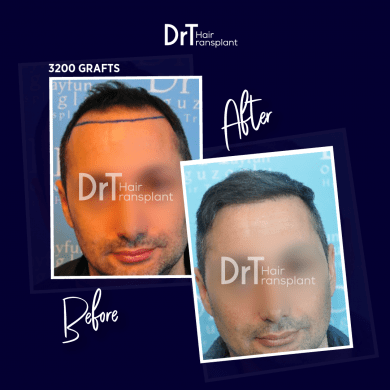 I started conducting research in 2016 when began to lose my hair. I had consultations with many leading hair surgeons here in US. Each time I was not overly impressed with the final results of their patients. For me, money was not the issue. I wanted to feel comfortable and impressed with the results. I decided to go with Dr Tayfun. On the day of procedure Dr Tayfun looked at hairline, explained procedure and how many grafts expected to get which he said 3000 and the report was only 2900, I ended up with 3150. The bottom line is I would 100% recommend DrT. Traveling abroad for any procedure has it's risks because it's away from what we know. But don't be put off.

A fantastic experience from start to finish. Dr Tayfun's team is very professional. The 2 nights in Turkey were hassle free with a lovely hotel and all transfers taken care of. All questions I had prior to the surgery were answered immediately and now having had the surgery I am excited for the results. I cannot recommend DrT enough.

First of all I want to thank Zak for always be ready to answer my questions and quick to send replay. Dr.Tayfun and his team are very skilled and professional. The operation went well and was done before I knew so now it is just to wait and see the new hair grow 🙂 I give Gethair and Dr. Tayfun my best recommendation.

I'm from the UK and was skeptical about travelling abroad for a hair transplant. After several consultations at home and with companies from Turkey, it was clear there is much more value for money in Turkey, and that it was very common for people to travel for the procedure. I then began researching companies and Dr Tayfun's came out on top. After paying my deposit, a representative was in constant e-mail contact with the next steps and what to expect. I felt confident that I would be looked after once I landed in Istanbul. And that's exactly what happened. The driver was waiting for me at an agreed spot in Arrivals. It was explained to me what would happen next, and I was taken to my hotel to get a good night's sleep ahead of the procedure. The hotel was nice and clean, the staff were friendly and breakfast was included.

On the day of the procedure one of their drivers picked me up after breakfast and brought to the medical centre. It was very modern and exceptionally clean. I met Dr Tayfun who is incredibly knowledgeable and he drew my new hairline – I was so excited to see this. The morning went very smoothly and his entire team are amazing, so friendly and approachable. I felt I was in very good hands at all times. I was even offered chocolates throughout the procedure and given lunch! Just after lunch I was picked up and brought back to my hotel to rest for the afternoon. The following day I returned to the to have my bandages removed and have my 1st hair wash. Nasimi was very thorough and went through the whole aftercare with me, he was so informative and allowed me to ask any questions I had. I was even given a booklet detailing what I had to do in the following 14 days along with shampoo and a lotion to apply. I cannot fault Dr Tayfun and his team, I have had an excellent experience and will definitely be recommending them to any of my friends and family who require this treatment.

I went to Istanbul and there was a driver waiting for me in the airport. He drove me to the hotel. Hotel stay was very comfortable with friendly staff. The day of the surgery the driver took me to the hospital. The team of Dr. Tayfun was very professional and caring. They explained me every procedure that they were doing. It was done under local anesthesia. Some times it was uncomfortable but tolerable. It took about four and a half hours to complete it. Then they took me back to the hotel. The next day they took me back to the hospital and washed my hair. After that they gave me detailed explanation about after care with booklet. Then in the afternoon I flew back to UK.

Just over 12 months now since my transplant and i couldn't be happier with the results and the whole process with Get Hair. I constantly receive positive feedback, especially by barbers who have told me its the best they have seen! I cannot thank Kaan, Dr Tayfun and all the staff in Istanbul for the unbelievable care and attention they have shown to me from the minute i enquired to 12 months after.

I sincerely appreciate the artistic and surgical skills of Dr Tayfun and the Nurses when I saw the post-surgery results of the implants. They did follow the standard best practice of not over-harvesting in one session. Post-operative care was also commendable the next day visit, post-operative care presentation & kit, airport drop and consultation thereafter. I would strongly recommend Dr Tayfun and GetHair for the great work they are doing for these may years and the expertise they carry by doing tons and tons of procedures. Regards,

The whole experience was really smooth. I am so pleased with the initial results (writing this 2 weeks post op) Dr Tayfun and his team performed my procedure, and they were very professional throughout. Communication throughout was spot on aswell! I'm so excited to see the final results!!

Everything was very well organised starting with the driver who picked me up from the airport, the accommodation and ultimately the surgery led by Dr. T and his team. I'd like to address special thanks to Nasimi and Stuart for excellent coordination and for providing clear instructions (pre- and post- op). Also Dr. T and his team were very friendly and caring.

I must be honest and say I am absolutely delighted with the service I received. I honestly cannot fault a single thing. I would 100% recommend this . It is the complete package of support, surgery and yes care. I really feel they care about the service they provide.

Die Online-Konsultation war sehr informativ. Sie beantworteten alle meine Fragen und erklärten mir das Verfahren. Wann ich in Istanbul ankam, war alles in Ordnung. Ich bekam meine Haartransplantation und bekomme mein Haar in etwa 13 Monaten zurück. Ich bin mit meinem neuen Look sehr zufrieden.

Very nice . I am really satisfied with my result.

I had a very problematic hairline because of an aggressive hair loss phase during my early 20s. I had 2 operations with Dr. Tayfun since he suggested that my hair cannot be restored with a single operation. After 2 operations, I had my hair back as he promised. I followed 's post-op instructions very strictly as they repeatedly told me. They were also very attentive at the post-op follow-up and I felt like they really care about their patients. I really recommend them!

I was very impressed with Dr. Tayfun's qualifications and booked an operation with him. He was very friendly at personal consultation and showed me what my hairline can look like after the operation. He was very realistic with his design and really delivered that.

Dr. Tayfun was very nice and calming at the consultation and operation. He listened to me and tried to create a hair line according to my requests. Also, he was really open about what can be achieved and what is not really possible for my case. Everything worked in very transparent and professional way.

I was very anxious about my hair transplant result 5-6 months after my operation. Even if the doctor and my coordinator informed me that result can take around 12-15 months, I was a bit nervous. Anyway, they were very patient with me and the post-operation follow-ups were really great. As I told me I had full growth around 14th month. So, I fully recommend them.

Alle Vorbereitungen wurden vor meiner Ankunft in Istanbul getroffen. Ihr Fahrer holte mich ab und brachte mich zu ihrem Partnerhotel. Das Hotel war ein schönes 5-Sterne-Hotel. Die Klinik war sehr modern, und der Arzt war nett. Der Arzt war sehr geduldig mit mir, ich war ein bisschen nervös, sogar bei der persönlichen Beratung mit ihm. Er nahm sich die Zeit, mich zu beruhigen. Ich kann ihn wirklich empfehlen.

The online consultation with the Dr via patient coordinators was very informative. They provided all the information about my case and Dr's recommendations. My patient coordinator was always with me at the and took care of everything. Really a complete service.

I had a hair transplant with DrT around 15 months ago. The was really modern, and doctor was brilliant. And he delivered the results I was looking for.

The doctor and the team were very attentive. All of my questions were answered before the operation and the transfer and accommodation was arranged for me before my trip. I did not need to plan anything but the flights.

Der Arzt ist sehr professionell und qualifiziert. Er führt vor der Operation persönlich ein Beratungsgespräch mit Ihnen. Er erklärt Ihnen alles und sagt Ihnen, was Sie von Ihrem Fall zu erwarten haben. Ganz offene Klinik.

Dr. Tayfun is one of the most qualified doctors in Turkey for HT. You really feel calm and comfortable at the .

Great team. Absolutely Professional and knowledgeable . I am extremely satisfied with my hair transplant. Totally recommend Dr. Tayfun.