What is DHI?
DHI is an advanced implantation method for hair transplant operations. In a nutshell, DHI is the implantation of the hair grafts directly to the recipient area with Choi implanter pens. In regular DHI method, the channels are not premade. There is not a separate channel opening part. The grafts are load to the implanter pens then they are implanted directly with the help of a hollow needle at the tip of the implanter pen. One of the greatest advantages of DHI is keeping the hair grafts outside of one's body shorter because of its direct implantation mechanism. Furthermore, only the donor area should be shaved for DHI method, so there is no need to fully shave one's hair.
Advantages of DHI Method:
Higher graft survival rates
Healthier grafts
Faster Healing
No need for a full hair shave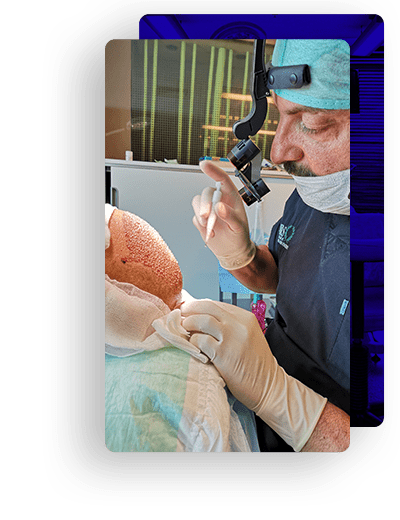 What is Easy DHI?
Easy DHI is another advanced hair transplant method that derived from DHI and Sapphire FUE or SPS methods. In this method, the hair grafts channels are premade before the implantation part like the Sapphire FUE method and grafts are implanted with choi pens like in the DHI method. This method aims to combine the advantages of the two main techniques. The advantages of Easy DHI;
Higher graft survival rates
Ability to reach smaller areas for transplants
More density
Healthier grafts
Faster Healing
In general, both DHI and Easy DHI methods are modern and special hair transplant methods. These methods tackle different issues for patient with different hair loss conditions. In this respect, it is important to choose the right method for you. At DrT Clinics, our doctors are always looking to offer the right method for our patients.